Regular price
Sale price
$29.00 USD
Unit price
per
Sale
Sold out
Description
1.3-in-1Convenience: This pet water bottle offers a unique three-in-one feature, providing 300ml of water capacity, 100g of food storage, and even includes 15 disposable poop bags. Now you can carry everything your pet needs in one compact and portable solution.
2.Food-Grade PC Material: Crafted from high-quality PC material, our water bottle is not only durable but also safe for your pet. With its excellent heat resistance, it can store hot water without any deformation or harm to its structural integrity. Rest assured that your pet's safety is our top priority.
3.Segmented Storage Design: Our water bottle boasts a smart segmented storage design, allowing you to conveniently carry both food and water in one container. Whether you're on a short walk or an extended outdoor adventure, this bottle has got you covered for any situation.
4.One-Handed Watering: We understand the importance of simplicity and ease when it comes to taking care of your beloved pet. With our bottle's user-friendly design, you can effortlessly provide water with just one hand. Simply unlock the bottle with a simple twist, then press down to dispense water. No more hassle or spills!
5.U-Shaped Groove and Wide Mouth Design: We've paid attention to every detail to ensure maximum comfort for your pet. The u-shaped groove and wide mouth design perfectly align with your pet's oral structure, making drinking and eating a breeze. Your furry friend will enjoy a seamless experience, ensuring hydration and nutrition anytime, anywhere.
In summary, our multi-functional pet water bottle is the perfect companion for both you and your pet. With its three-in-one convenience, food-grade material, segmented storage, one-handed watering, and thoughtful design, this bottle is a must-have for every pet owner. Don't compromise on quality or convenience when it comes to caring for your pet - choose our pet water bottle and experience the difference today!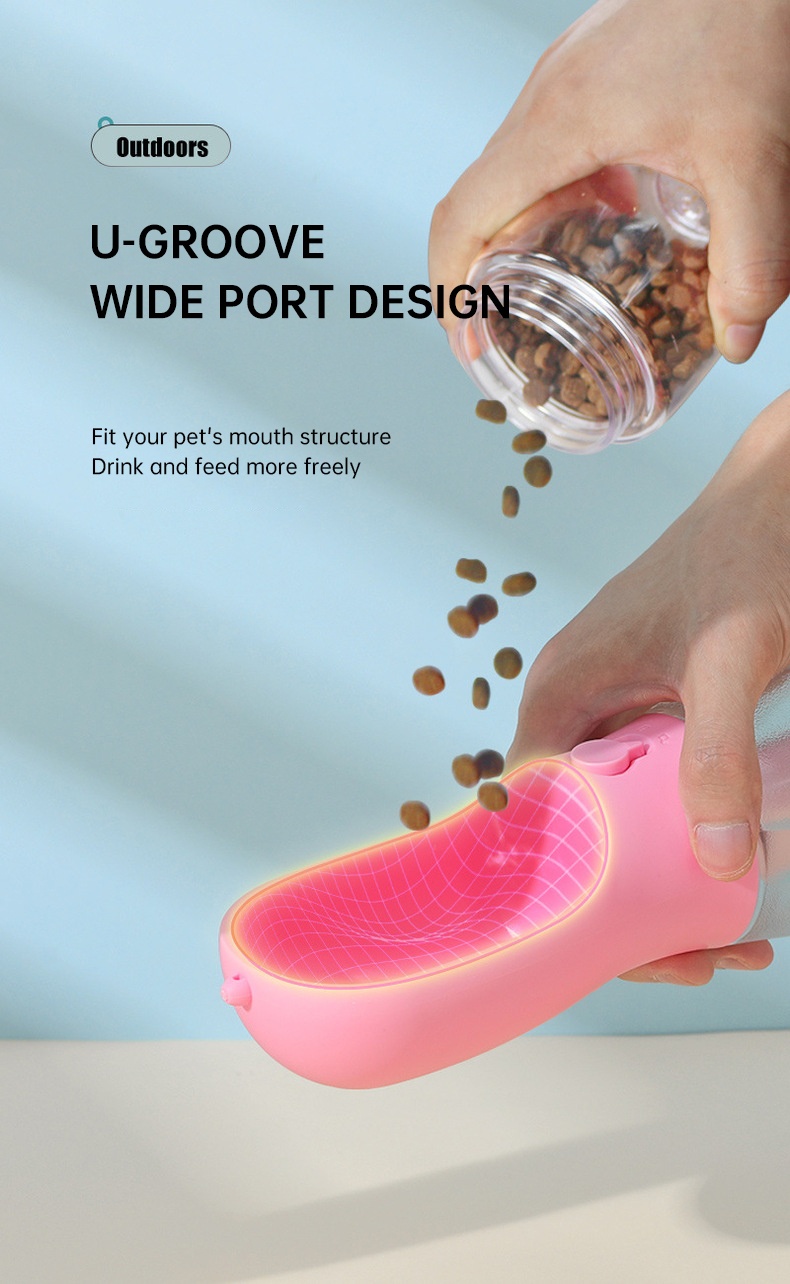 Share
View full details